LakeTulloch.Org
2014
The Website of the Lake Tulloch Alliance
Providing news and information focused on theI Lake Tulloch Basin and dedicated to encouraging citizen involvement to protect and preserve the natural environment, rural way of life, and smart growth for the Central Sierra Foothills Join Us Click here

THE LATEST: 2014 Lake Tulloch Refill Schedule


Reflections on Lake Tulloch by Tim Bradley

Calaveras County Summer Rental Ordinance Now Law: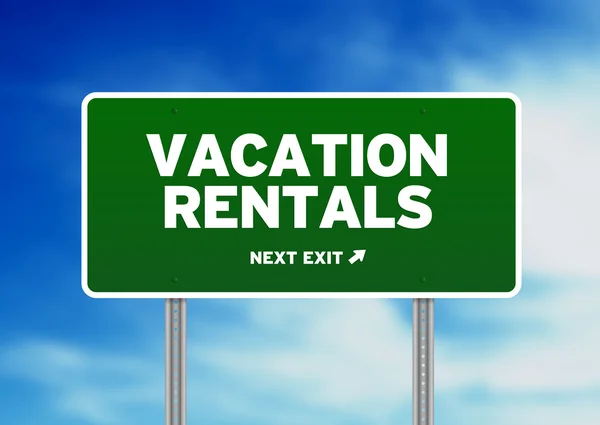 BOS Approves Registration Fee
Applications for Permits Must Now Be Obtained

The Calaveras County Board of Supervisors approved a fee of $429 for short term vacation rental permits for homes on Lake Tulloch in a 5-0 vote March 11. Calaveras County Board of Supervisors Chair Debbie Ponte urged the County's Office of Code Compliance to enforce the law and that the County Counsel can support that effort. Cost for Code Compliance is funded through the recovery of fees obtained, in part, by property liens and fines from those not complying with the ordinance.

In 2013, the board established a permitting system for future summer or transient rentals on Lake Tulloch. This move, requested by besieged residents for years, was passed after four years of work from citizens in every one of the homeowners associations on the lake. The ordinance became effective summer 2013 but all existing rentals were grandfathered from obtaining a permit for 2013.

All property owners must now obtain permits for 2014 and the future. . All residents renting a home for a period of less that 30 days will be required to obtain a permit and abide by the new law. Failure to obtain a permit is subject to penalties and legal action including the file of property liens on residents not abiding by the new county law.

The new law contains strict limitation to the number of people allowed in a rental based upon the number of permitted bedrooms along with noise and boat docking requirements and a 24 hour emergency telephone number. Home rentals will now allowed 2 people per bedroom and 2 additional people total in a rented home. Permits can be obtained by contacting the Calaveras County Planning Department. Permits cannot be obtained homes in an homeowners association that presently bad short term rentals.

Click here for full story

County Environmental Health Department Cites
Sewage emissions into to Lake Tulloch

The Calaveras County Environmental Health Department too action in 2013 to correct a continuing spill of sewage reportedly eminating from homes on O'Byrnes Ferry Road adjacent to the bridge. These homes are not on a sewer system nor do they apparently have septic systems except for storage tanks. They are reportedly linked together by some kind of hose or piping system underwater that has been leaking.

Some of these homes are now being rented to larger groups. One home rents to upwards of 30-40 people which is obviously intended for much lower occuancy. The Lake Tulloch Alliance has asked for the county to look at the impact of this increased use of the systems.
Read County Press release
Calaveras Enterprise Story

A "Lake Toilet" moniker was placed on Lake Tulloch nearly two decades ago as it was plagued by illegal sewage releases. The earlier problems involved a sewer line that was merely a large rubber hose extending from Poker Flat under the lake to Copper Cove side. The hose began to leak. One homeowner discovered the leak when sewage was seeping on his property on the lake shore. There was also some reported sewage leaks from the prison.

These homes, for the most part, were built on fill added to lake after it was built in 1957. See the photo below taken in 1957. Reportedly the property owners are working with the county to resolve the problems and have capped the pipes. Homes built along lake in now require the installation of extremely expensive sewage treatment facilities which these 40-50 year old homes to do not have.

Calaveras County Noise Ordinance
The Calaveras Board of Supervisors approved ordinance in 2012 is now in effect. It has installed large fines and a regulatory system that will allow law enforcement to curb this growing noise problems in Calaveras County. The board has appropriated funds for the purchase of monitoring equipment to be used by the Sheriff's office. The Lake Tulloch Alliance appreciates the hardwork of the Sheriff's Office and County Planning to bring this new ordinance to the board.

The Lake Tulloch Alliance and leaders and members of all of the homeowners associations worked for years to gain approval of the ordinance. It will now be important for the public to be educated about the new law. This will be important for boaters who too often misusethe powerful speakers on their boats and for the concerts on the lake that have been over the top in everything from noise to arrests.

New boat speaker technology has created super loud speaker systems that can shake the china on a shelf in a nearby house. It is worse on a body of water like Lake Tulloch since water can enhance sound by 1000%. For years residents on Lake Tulloch have sought a law to control the sound emitted the boat speaker systems along with out of control parties often held by summer renters.

Unfortunately, a previous attempt was defeated after a few vocal advocates got a petition signed that was deceptive and didn't properly inform signers. There was no one attending the September 11th meeting from Lake Tulloch other than Lake Tulloch Alliance members.

Soon the board will consider a new ordinance to regulate finally Summer Rentals that has been the source of many of the noise problems on the lake.
Clearly there is a problem and it is important that the county addresses these issues soon in everyone's best interest. For more information on LTA's support of such action call (209) 785-1944.
Poker Flat/Lake Tulloch Shores Bans Summer Rentals


Lake Tulloch Lakeshore Management Plan: Time for Action
Newly found photographs demonstrate Tulloch land rip off
The Lake Tulloch Shoreline Management Plan is finalized by Federal Energy Regulatory Commission. The plan is final approval. The Lake Tulloch Alliance filed a letter with the commission..
The Alliance is pleased to release for the first time photographs of the lake taken in 1957 that demonstrate that no land for current projects existed at the time of the creation of the lake. The land for the Lake Tulloch Resort and the Merle Holman's planned Marina Villas land didn't exist and was created by illegal land fills. We hope that the enforcement of the plan will prevent similar inappropriate development in the future.
Watch for more details here on Lake Tulloch.org.
______________________________________________________________________
Your Invitation
Join hundreds of citizens in the Lake Tulloch Basin from every homeowners assocation in both counties as a supporter of the Lake Tulloch Alliance. We are dedicated to preserving the natural environment and recreation opportunities provided by the lake. We need your support.
Join as an Alliance supporter - Complete the registration form and lend your support to the LTA Initiatives